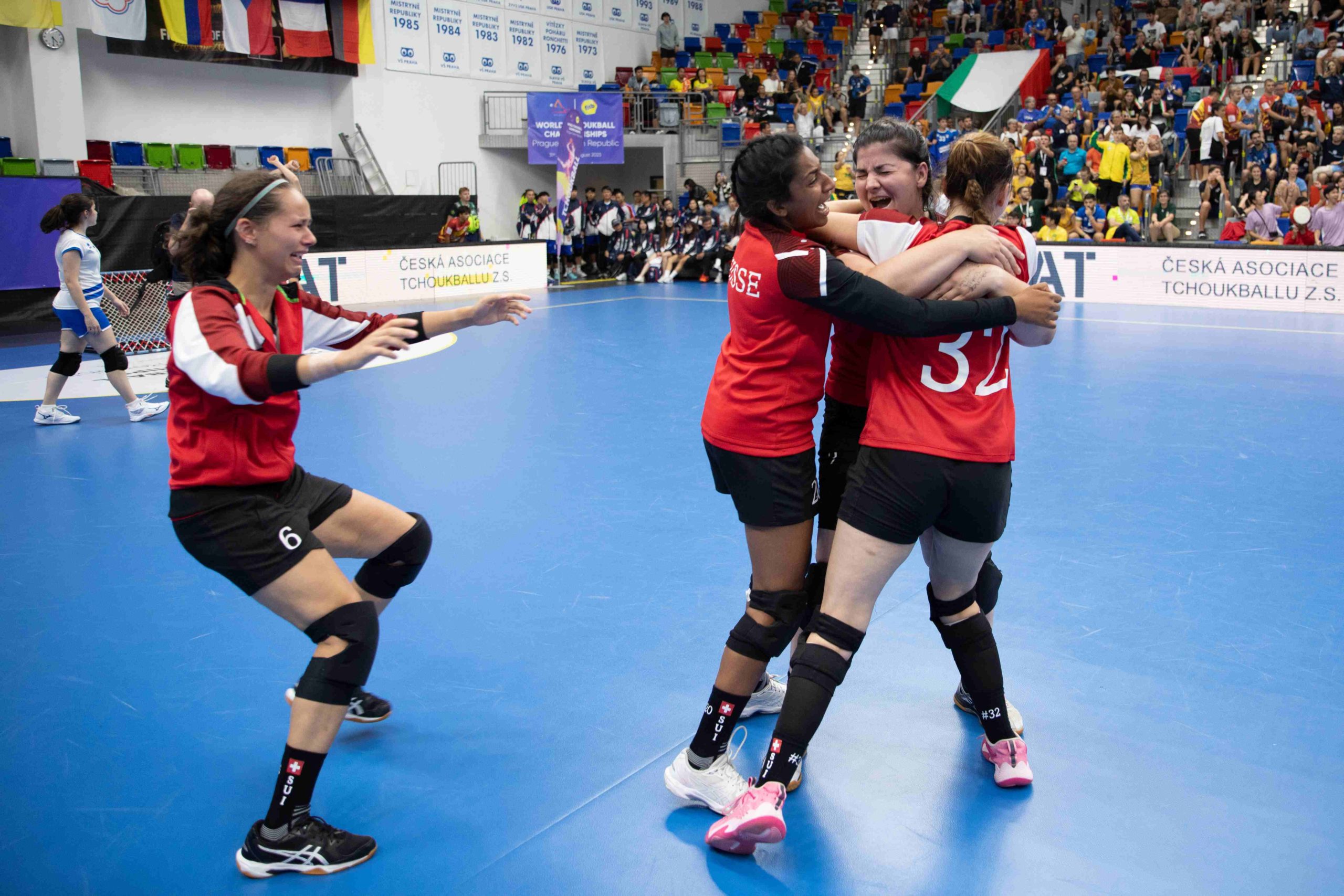 Switzerland claimed the title in a 100% European women's final!
For the top teams the focus was however on the competition and showing the level achieved thanks to all the hard work done in the last few years. From day one the level of play shown was simply incredible and it was a delight to follow the teams throughout the competition.
The first surprise of the competition
The first surprise in the women's competition was created by Hong Kong, who managed to beat one of the favorites, Singapore in the quarter finals and so claiming a place in the semis, where they met Switzerland.
En intense semi-final with 2 extra times
In the other semi-final were the two other expected teams, Chinese Taipei and Italy. Their match will go down in history as one of the most close and intense. Indeed, two extra-times were necessary in order to have a winner. And, with one point margin, it was Italy, with their determination and fullhearted dedication in every action, who managed to beat the reigning champion!
In the other semi-final Switzerland, with their strong and solid game, won the game with Hong Kong and claimed the second spot in the final.
What a spectacular final!
And what a final we did get to see! With both teams having some of the best defenders in the world (both men and women considered), the attack did have a hard time to score a point. It was only through rapid switches and fast passes that the teams managed to outpace the defense. Needless to say, that it was a real pleasure to watch this game. In the end the Swiss women managed a few defenses more, a few small mistakes less and did win this historic final to claim the title. For the first time, it was not Chinese Taipei who claimed the title in the women's category. The European teams showed the progress they have done in the last few years!
Match for the 3rd place
In the game for third place Chinese Taipei beat to team from Hong Kong to claim the bronze medal of the World Tchoukball Championship.
Final ranking of the women's competition:
Switzerland
Italy
Chinese Taipei
Hong Kong
Singapore
Argentina
Malysia
Germany
United Kingdom
France
Uruguay
Brazil
Czechia
Colombia
Spain