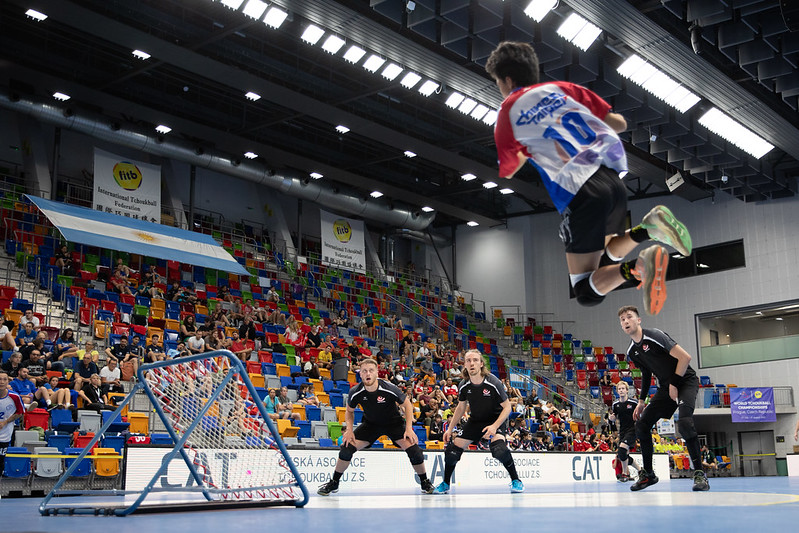 Chinese Taipei remains world champion – thanks to one little but important point!
The men's competition presented us with as many spectacular games. While the women's game is dominated by excellent defenses, the men's competition is a festival of uncredible attacks, where each defense is a small miracle, giving the defending team an advantage. The qualification games allowed new match combinations, where countries, who had never met each other yet, had the opportunity to discover each other.
No surprise for the favorites in the the qualification games
After the round robing and the quarter finals, there was no surprise and the expected for contenders for the title, Switzerland, Chinese Taipei, Italy and Singapore made it to the semis.
Semi-final Switzerland-Chinese Taipei
The first semi-final saw a confident team of Switzerland facing Chinese Taipei, the reining world champion. Both teams played strong, showed incredible actions and for the first time since winning in 2004 over Chinese Taipei, the Swiss looked like they had a chance to beat the strong Asian team. But the team coached by Shen Szen Fang managed to be a bit more solid, do a few less mistakes and in the end claimed their spot in the final.
Semi-final Singapore-Italy
In the other semi-final Italy played Singapore and another fantastic and close game. Here again, in the end, it was one point which made the difference in favor of Italy.
Breathtaking intensity in the final until the very last second
The men's final was a delight to watch! Both teams were confident that they could claim the title and they showed this confidence. Very few mistakes, spectacular shots and incredible defenses. This game really was a showcase of tchoukball at its very best and most intense. The score moved forward point by point, without any team being able to gather an advantage. In the end the Italy, who had the one point advantage in the semi-final, lost the final by one point. Some times it should be possible to declare two winners at the end of such an incredible performance!
3rd place final
In the final for the bronze medal between Singapore and Switzerland it was the Asian team who managed to claim the victory.
Final ranking of the men's competition:
Chinese Taipei
Italy
Singapore
Switzerland
United Kingdom
Uruguay
Germany
Thailand
Hong Kong
Brazil
Spain
Czech Republic
Bangladesh
Cameroun