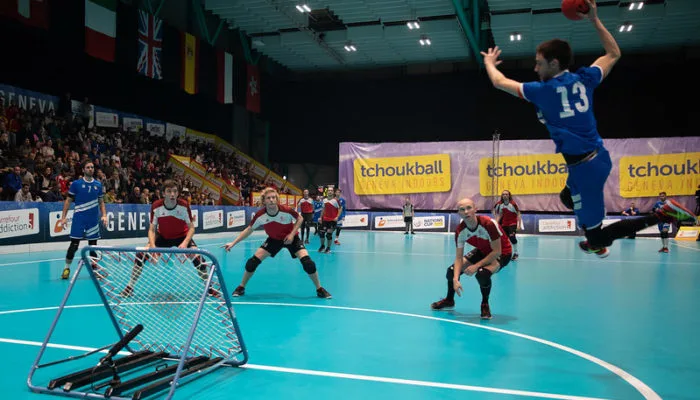 Final of the men's Nation Cup : Italy and Switzerland showed us a game with an exceptional intensity!
In the last final of the day, Switzerland faced Italy to determine which team would be crowned the grand champion of this Nations Cup.
The beginning of the match was once again marked by very close scores. The high stakes for both teams were felt, with motivation spreading to the stands.  
The repeated exchanges between the two teams led to many great actions that resulted in many goals. 
It was the Swiss team that took the lead in the first half by breaking away midway through the first period, not letting the Italians back into the game.
In the second half, the Italians managed to get back into the game and gradually narrowed the gap until they were down by 4 points (54-50), leaving the hope of victory to rise to the surface. 
A turnaround occurred in the third period. After the first 5 minutes, Italy, showing great mental and physical strength, managed to get the equalizer against the Swiss who had difficulty not cracking under pressure. 
History repeated itself, and the Italian men's team reproduced the same scenario as their female counterparts.
Italy won the final game against Switzerland with a score of 76-73 and became the official champions of the 2022 Nations Cup.