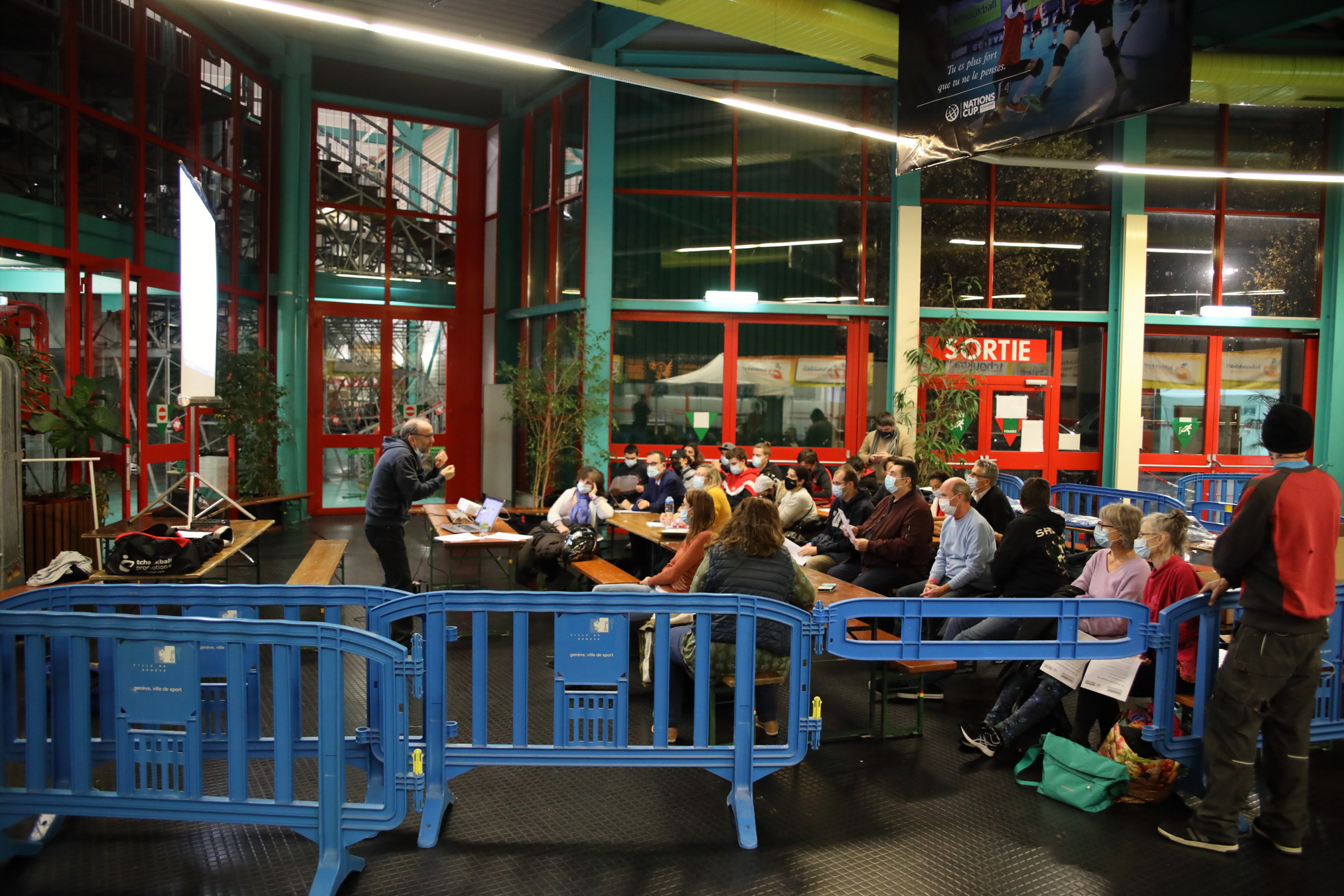 Staff meeting – on site in the sports centre
Yesterday evening was the big staff meeting at the Queue d'Arve sports centre. It was the opportunity for the security team to make sure that all measures related to covid put in place are working correctly and to make some final adjustments to the process before welcoming the first teams in action on Saturday.
The aim of the meeting was to introduce the new members of staff with the existing team and to share all the necessary information. After the forced break last year it was great to meet and see the many volunteers that we had not met for a long time. It was also time for the different head of sectors to present how their sector is organised and to share the key elements with all the staff.
Jean-Loup Remolif, head of logistics, explained the novelties during a round tour of the infrastructure. Sandrine Pfister, head of food and beverage, presented the food concept and how her team is organised. Stéphane Bruhin presented the TV sector, while Alex Dubois (head of referees), Lionel Cendre (master of game plans) and Cédric Vuagnat (coordinator of junior tournaments) explained how the technical team  is organised.
Daniel Buschbeck, president of the organisation committee, could leave the meeting with a smile. Although the current situation is far from easy, after this meeting he had received the confirmation of what he already knew: the staff of the Geneva Indoors is as dedicated as always and ready to work hard to ensure the success of the 24th edition of the Geneva Indoors!