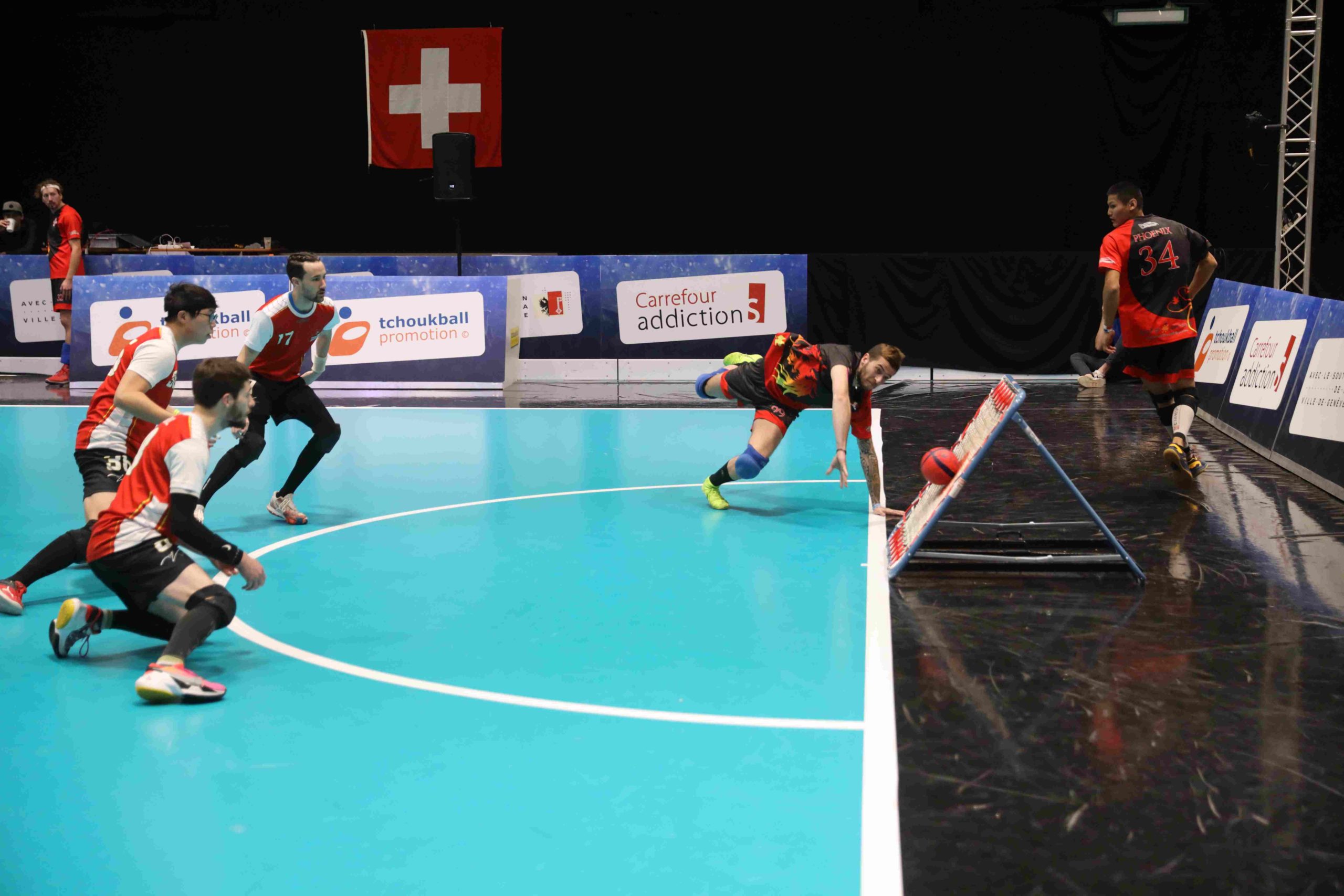 Victory of Geneva Dragons in the first semi-final men
The first of the semi-finals of the Men's Tournament saw the teams of the Geneva Dragons and Team Léman face off against each other. The public in the Brandt Arena had the chance to witness a top quality fight. Indeed, both teams demonstrated their technical mastery and physical qualities, both offensive and defensive.
In this game, the Dragons got the best start and came out of the first half with a 10 points lead. Thereafter, the match continued with a very balanced opposition between the two formations during which the two teams surrender blow for blow.
Team Léman showed very good actions, with spectacular aerial combinations, however their opponents were mentally very strong and played with exemplary accuracy.
The match finally ended with a great victory for the Dragons with 64 goals against 57 for Team Léman.
We will find Team Leman and the Geneva Dragons respectively in the match for 3rd place at 5.45 p.m. and in the final at 8.15 p.m.