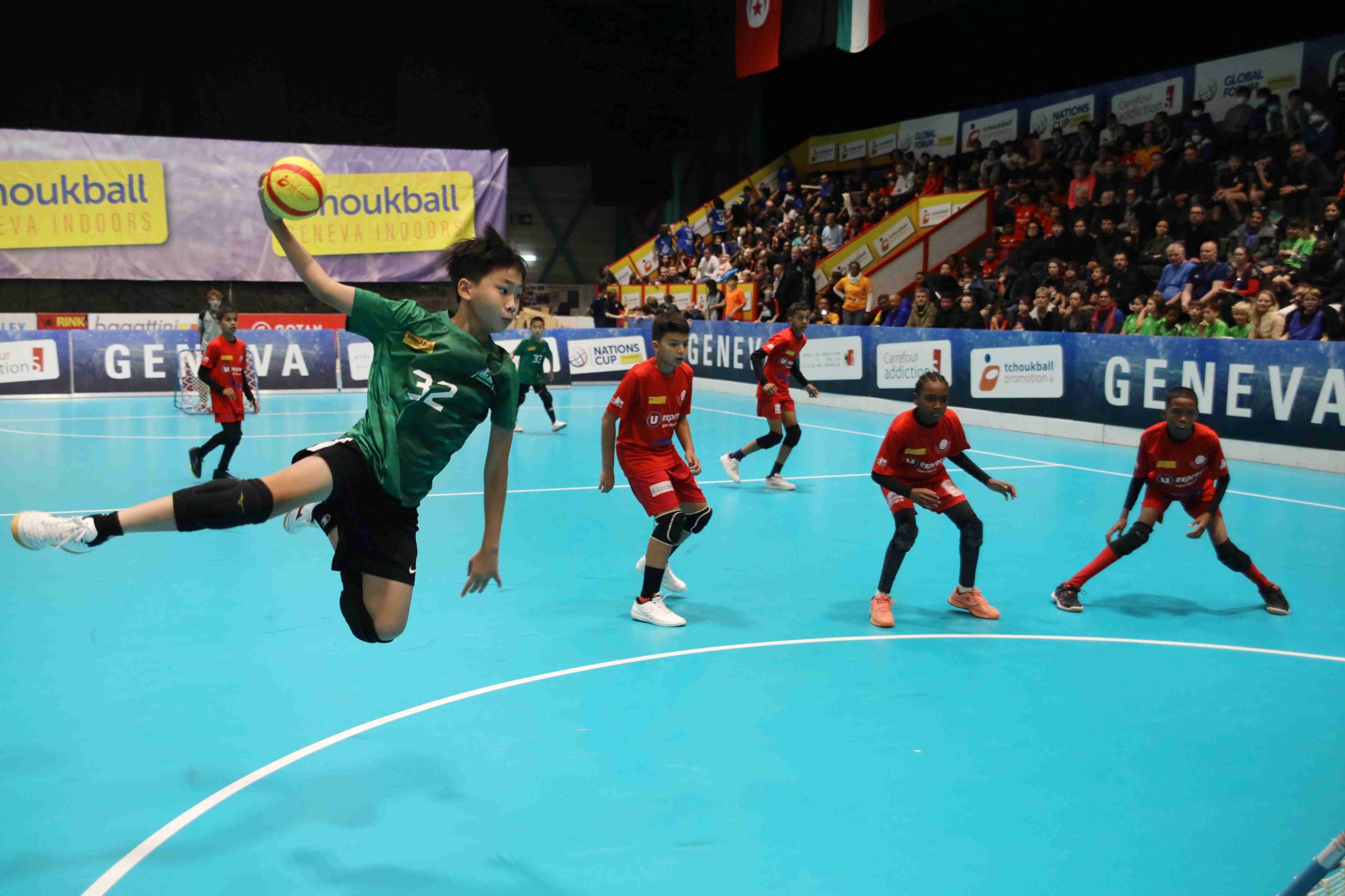 The younger juniors experienced a day full of emotions
Today, Saturday, December 10, it was the juniors of the M8, M10 and M12 categories who invaded the Queue d'Arve sports center to take part in the tournament's tchoukball matches, and experience great encounters.
We were able to attend many matches, all as interesting as the other. We especially thank the foreign teams who allowed us to experience great and beautiful emotions.
The finals of the U10 and U12 tournaments were played in the Brandt Arena, the main tournament field. While the tension was palpable, the pleasure of playing in front of such a large audience motivated, and the finalist teams showed a very good level of play.
The U10 final was won by Allières 1, the team that won against Geneva 1.
The U12 final was won by La Reunion team who won against Hong Kong.
The day ended with a wonderful closing ceremony, where all the children received their souvenir team photo as well as a cap in the colors of the TGI's flagship competition, the Nations Cup.
The photos of the day are available on our Flickr and this album will continue to fill in the next few days. Videos of the finals, which were streamed live, can be reviewed on our partner Tchoukball Promotion's YouTube channel.