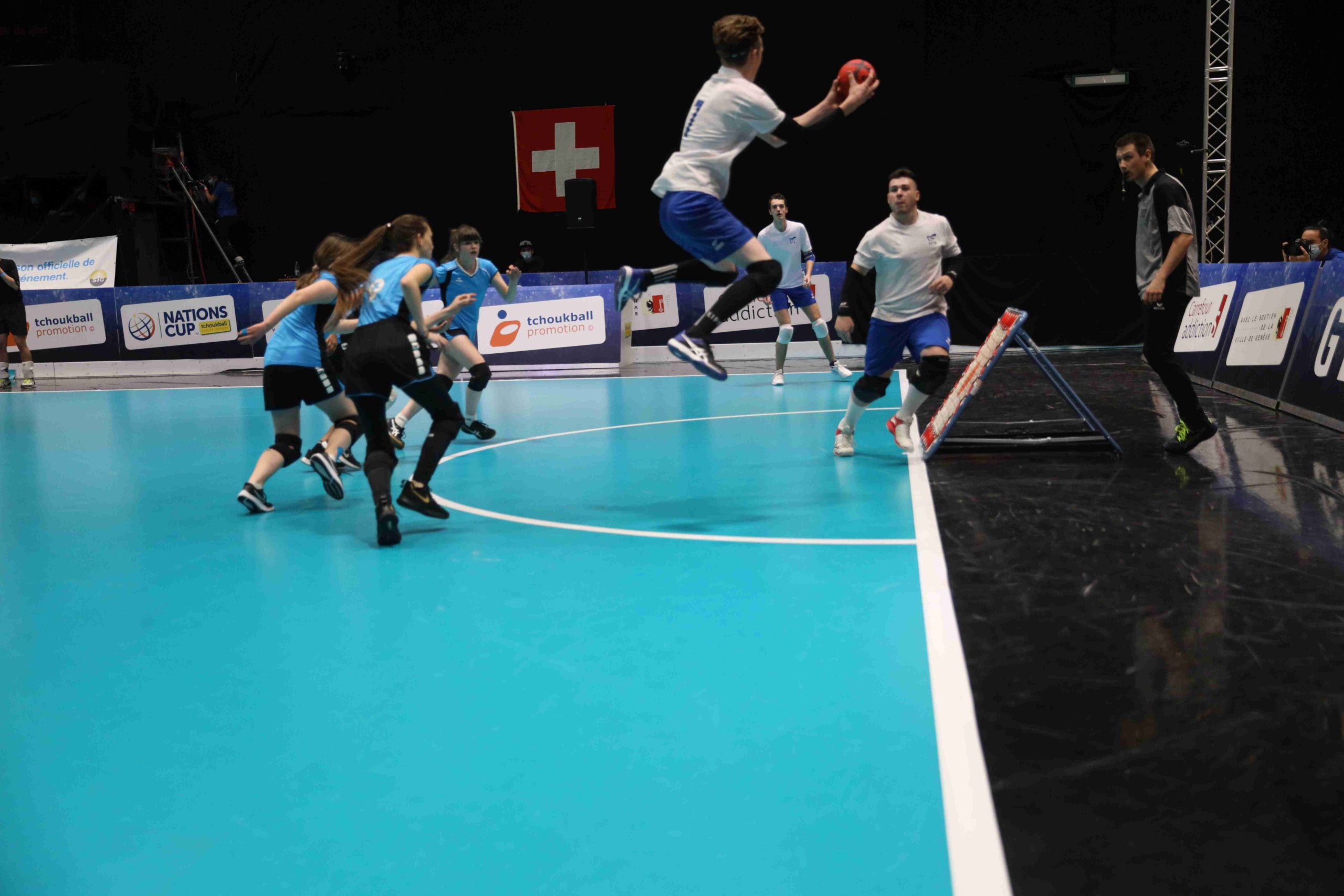 Victory of France M18 in the final 3rd place
The first match for 3rd place sees the French U18 team win against the girls of Team Helvetica.
The youngsters of the France U18 team are hoped for the podium, however they will have to get rid of yet another opponent in order to hope to come away with a medal.
The young Blues must remain vigilant against a team of the Helvetica Girls, over-motivated and which has shown very beautiful things during the previous matches.
In the first period, the 2 teams are present on all aspects of the game.
Both the Helvetica Girls and the French Under-18 team have performed very well, particularly in defense, which thrilled the public. They stand up to the young French, until the second period (which starts with a score of 15 to 12 in favour of the boys).
The French U18 team then played their game and set off. The Helvetica Girls played their game hard but could not keep up the pace imposed by their opponents.