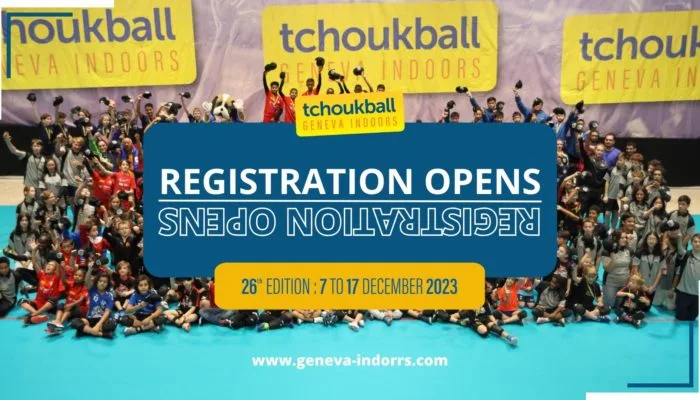 Registration opens for the Tchoukball Geneva Indoors 2023 !
The Tchoukball Geneva Indoors is back for a great edition in this year 2023! From December 7th to 17th, teams will be able to compete in different categories to try to win. The categories proposed are numerous: U8, U10, U12, U14, U16, U18, Mixed Open Tournament, Senior Open Tournament, Junior U14 Girls Tournament, Junior U14 Boys Tournament and the Champions Cup.
As a reminder, here are the exact dates of these different tournaments:
Junior M8, U10 & M12 tournament – Saturday 9 December 2023
Junior M14, M16 & M18 tournament – Sunday 10 December 2023
Open mixed & seniors tournament – Saturday 16 December 2023
M14 Girls & M14 Boys Tournament – Wednesday 13 December 2023
Champions Cup – Sunday 17 December 2023
Don't miss this opportunity to participate in one of the biggest Tchoukball tournaments in the world and register your team in the category of your choice directly on our website!