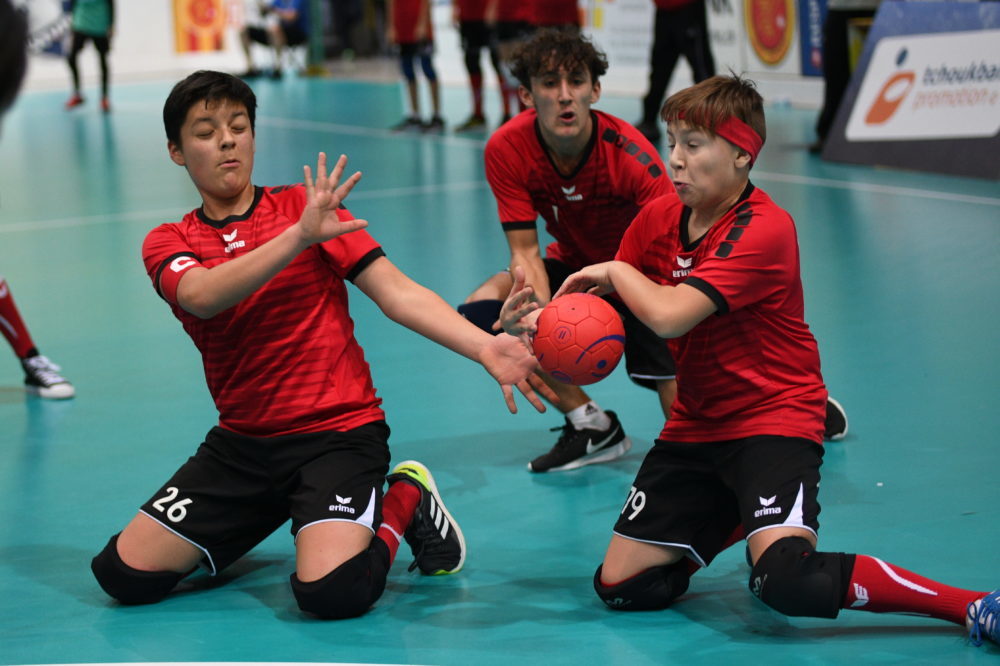 Red Mambas of Geneva win the M15 tournament, ASC Weimar of Germany the M18 tournament
The finals of the M15 and M18 juniors tournaments were played at a very high level of play. The juniors were active on all actions the the energy around the main field was incredible.
In the M15 category, the winner is the local team Red Mambas, of the Tchoukball Club Genève. They won the final, after prolongation, against GT College (Hong Kong), on the result 15 – 13.
In the M18 category, the winner is the German team ASC Weimar, against GT College Hong Kong.
Th full podium is:
M15:
Red Mambas – Suisse
GT College – Hong Kong
Espagna – Espagne
M18:
ASC Weimar – Allemagne
GT College – Hong Kong
Black Mambas – Suisse
The videos of the finals are available on the YouTube channel of your main sponsor Tchoukball Promotion and pictures of the day on Flickr.