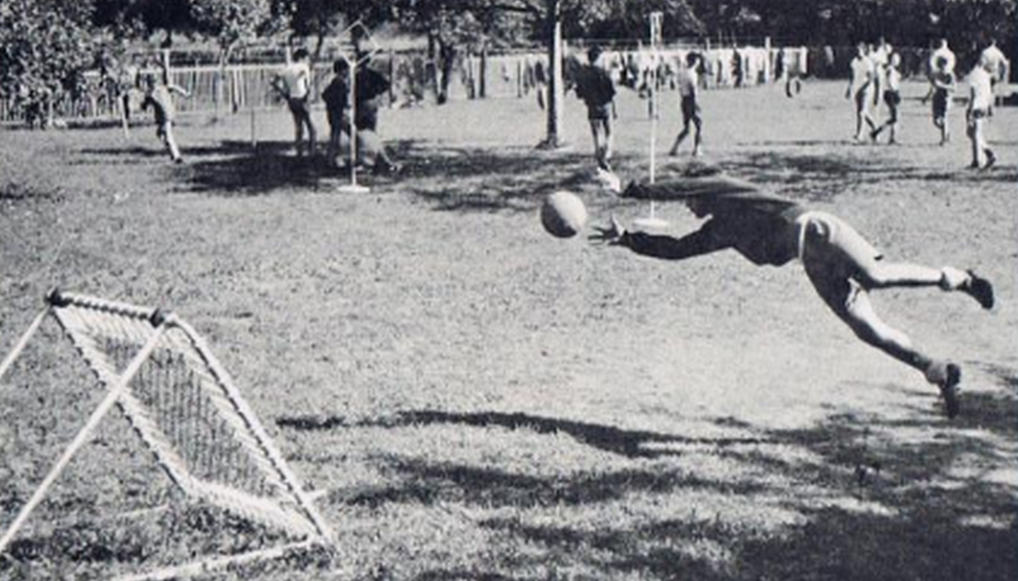 In the footsteps of the history of Tchoukball
It is in Geneva, Switzerland, where the Tchoukball Geneva Indoors takes place every year, that Dr. Hermann Brandt, creator of Tchoukball, lived and worked. He had his home and his doctor's office at Rond-Point de Plainpalais 5. As a sports doctor and passionate about sports in general, he developed Tchoukball in the late sixties. After his death in 1972, his young friend Michel Favre who took up the challenge and committed himself body and soul to contribute to the development of Tchoukball.
Michel Favre has spent many hours in recent years to inventory and computerise all his archives of Tchoukball documents and there are plenty! The entire history is now available on the website of Swiss Tchoukball. Do not hesitate to check it out – you'll find plenty of information on Dr Hermann Brandt, thoughts on creating the Tchoukball rules and much more. Did you know, for example, that at the very beginning, Dr Brandt had imagined the forbidden zone in front of the frame as a 3m line and not a semicircle?
If you are interest to learn more about the history of tchoukball, join us in Geneva. It is a special feeling to stand in front of the house where Dr Hermann Brandt lived and worked. We also have the possibility to visit the sports centre where the very first international match was played in 1971. And we can even organise a meeting with Michel Favre in order to see some of the original documents of the creation period of our sports.
If you are interested, contact Erika Mesmer in order to discuss further details. The more time we have to organise your Tchoukball History Tour, the better it will be.