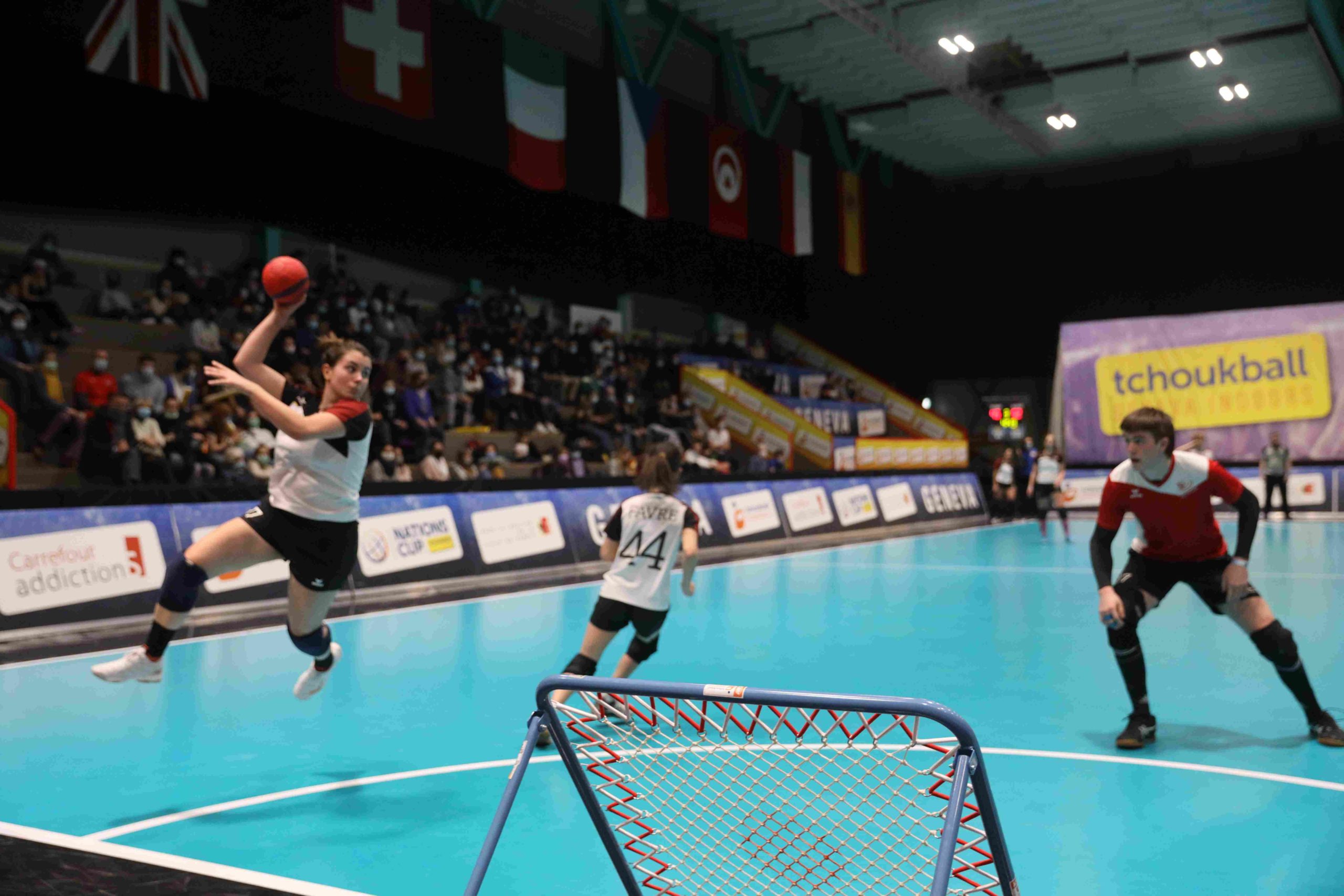 Victory of the Swiss Women
Red and white in the spotlight in the Brandt Arena for this first final of the evening.
The Swiss U18 team met the Swiss Women team to hope for the title in this Mixed tournament.
For this 100% Swiss final, we saw the fiery U18s opposed to a more seasoned women's team.
It was a good game, the under-18s offered fast play and powerful shots, but faced a phenomenally tight Women's team.
We could admire during this match, 2 different styles that came together, to offer the public a high level spectacle.
The meeting of the 2 selections offered a very close match, which kept the suspense going until the end of the meeting.
In the Arena, shouts, applause and the sound of bells marked the rhythm of the meeting.
Then finally this visual and sound festival came to an end with the end of the stopwatch and the final victory of the women.
The Swiss Women's team is therefore sacred, with a score of 49 to 59.
Congratulations to the 2 Swiss teams for their journey, and especially for this incredible final.