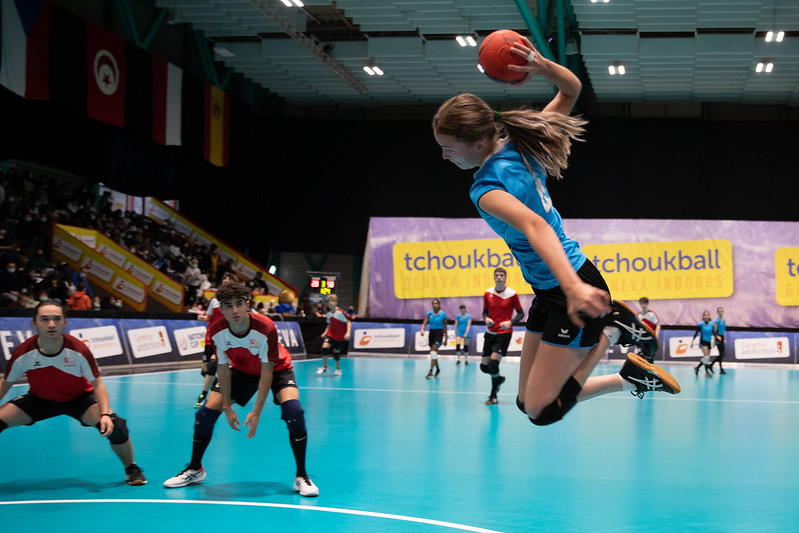 Semi-finals to be followed live
The beginning of the day of tomorrow is dedicated to the semi-finals:
Mixed category
10.15: France M18 vs Suisse M18
11.30: Suisse Femmes vs Helvetica Girls
Men category
12h45: Geneva Dragons vs Team Leman
14h00: Helvetica men vs Team Neuch
Schedule of finals
16.30: Finale 3rd place – mixed category
17.45: Finale 3rd place – men category
19h00: Finale – mixed category
20h45: Finale – men category
All matchs are played in the Brandt Arena of the Queue d'Arve sports centre in Geneva, probably the most prestigious tchoukball field in the world!
Don't hesitate to join us – free entry, covid certificate mandatory.
The games of the Brandt Arena are broadcasted live on YouTube.