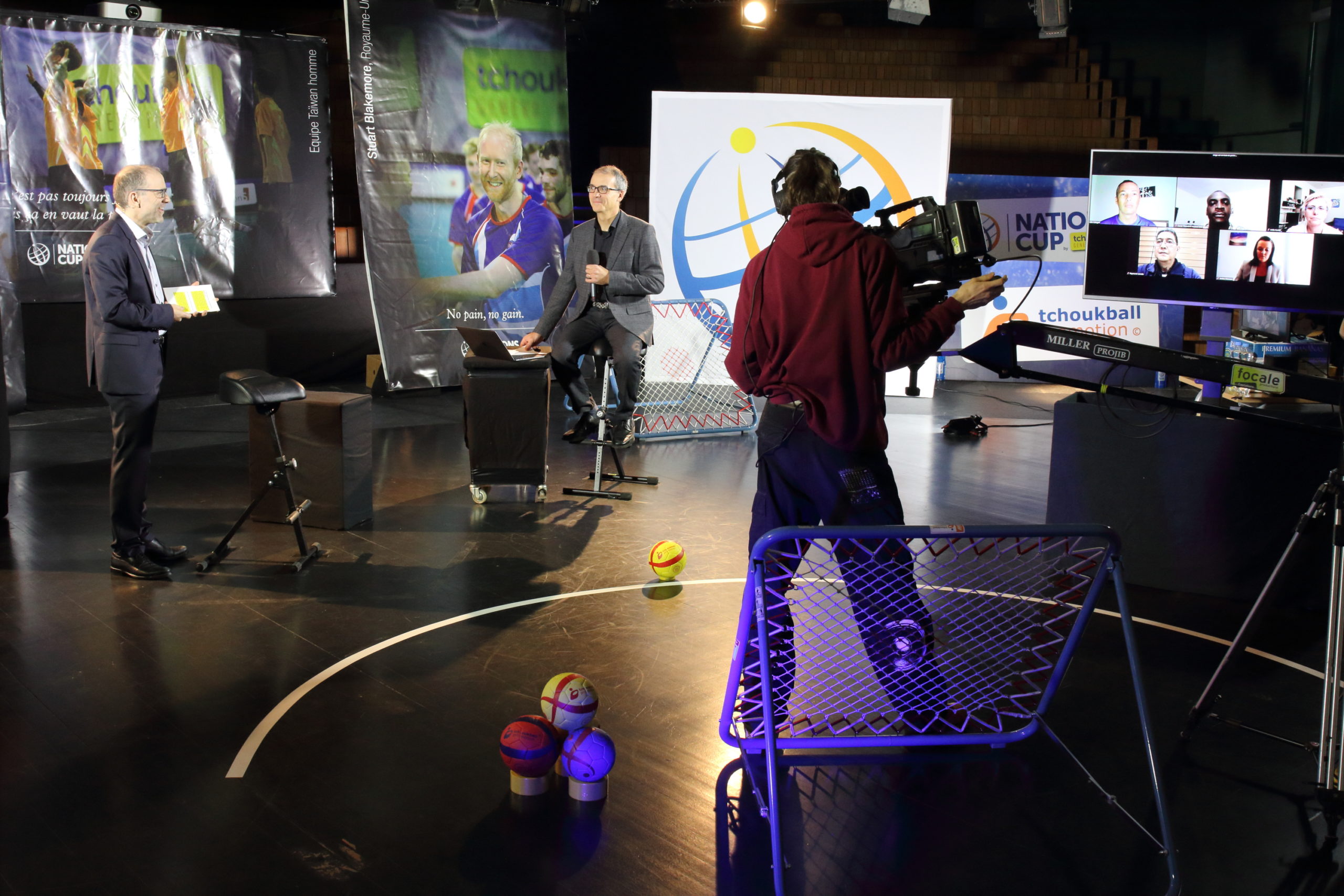 1st day of the Global Tchoukball Forum
The first day of the 1st Global Tchoukball Forum took place today. After a short but intense period of creation – the forum was organised in less than 5 weeks – we today experienced its first session.
In the TV studio in Geneva we had John Zimmer, host of the forum and Daniel Buschbeck, president of the organisation committee of the Geneva Indoors presenting the forum live. With the strong support of the technical and logistical teams of the TGI they today presented fascinating topics, with invited personalities from around the world:
Julio Calegari live from Dubai
Anita Kunos live from Hungary
Raymund Jamelo live from the Philippines
Dazi Kouassi live from the Ivory Coast
Janine Norman live from the United Kingdom.
On our Flickr you will find the first pictures of today.
We hope many of you will join us again for the 2nd day of the forum, tomorrow at 14.00.