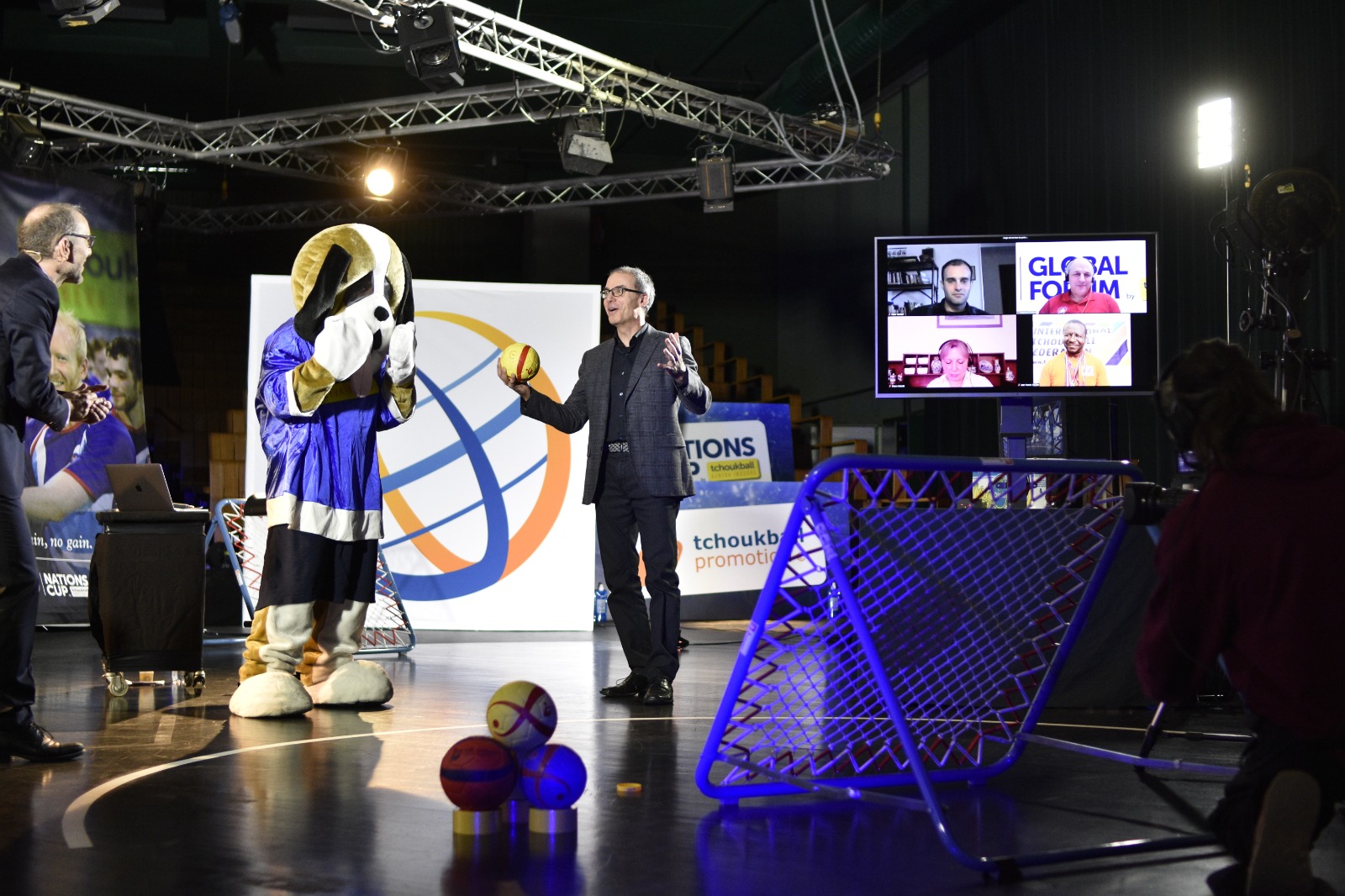 2nd day of the Global Tchoukball Forum
At the end of the 2nd day of the Global Forum, many happy faces were walking around the TV studio. The project, which was launched less than 5 weeks earlier, was successfully completed and exceded all the expectations from the organisers.
The world tour took us to additional destinations and the presenters of this second day were:
Noman El Gabsi – Tunisia
Coach Fang – Taiwan
Chiara Volonté – Italy
Victor Vander – France
Erika Mesmer – Switzerland
Jean Francis Gwade – Cameroon
We would like to thank all the people involved in making this event a success.
Here you will find the pictures of day 2 of the Global Tchoukball Forum.