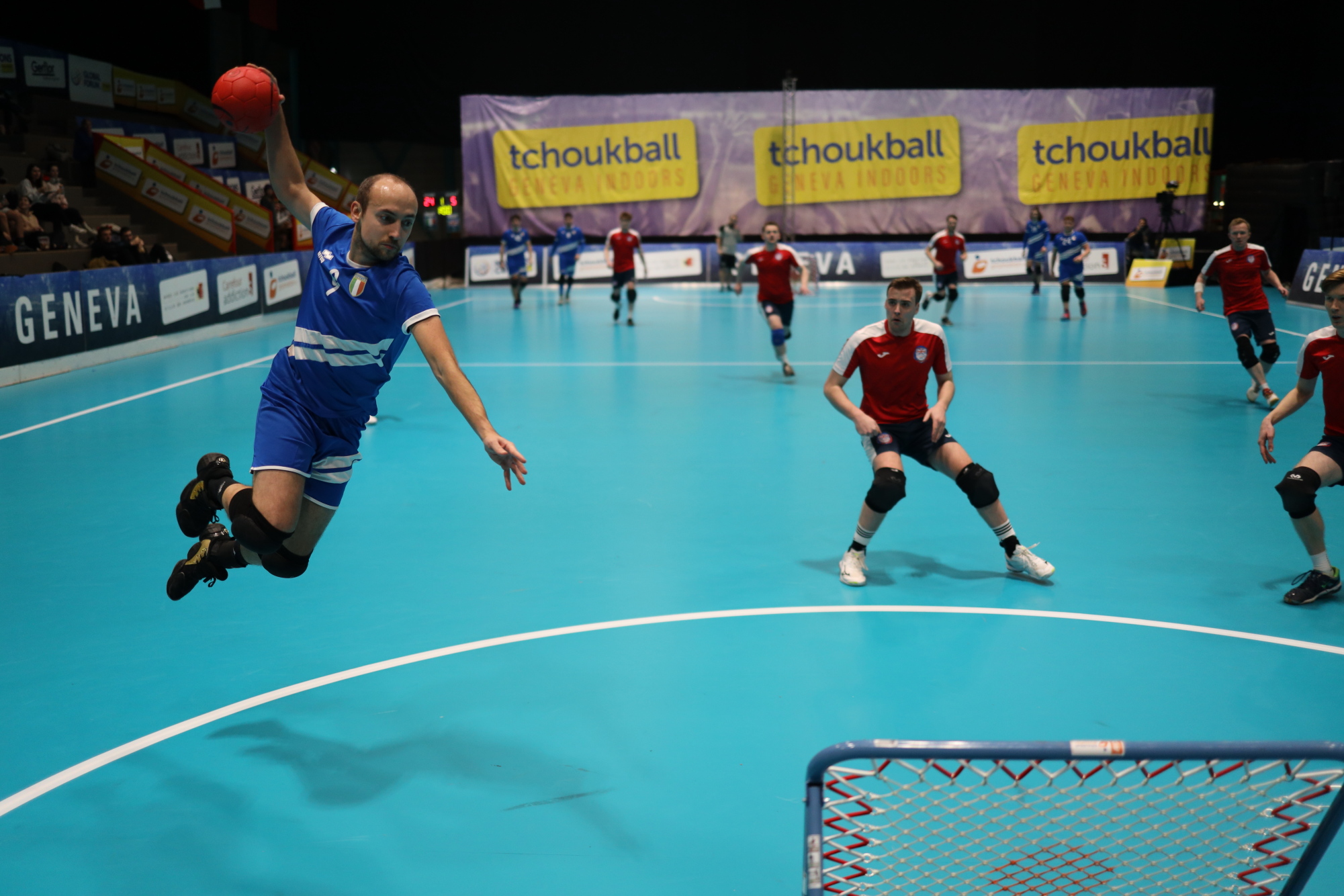 Fantastic quarter finals, which determined the semi-finalists of tomorrow
Switzerland A vs Switzerland U18: the first quarter final was 100% Swiss and while the U18 played very well during the whole game, it was the favorite team who won and claimed the space in the semis on the result 77-57.
Switzerland B vs Germany: in one of the most expected games of the evening session, the Swiss quickly took an advantage. The Germans adjusted their play, but were not able to close the gap and Switzerland B won 66-46.
Italy A vs Poland : this was the game between the big favorites of the tournament and one of the teams participating for the first time at the Nations Cup. The Polish team, supported by their women, showed great fighting spirit, but the experience was stronger and in the end, with no surprise, it was the Italians who claimed the spot in the semi-finals 57-31.
Italy B vs United Kingdom: in this last quarter final of the evening, Italy B showed the excellent level of tchoukball in Italy. Their quick game caught the UK team by surprise and the game ended on the result of 73-33.
Semi-finals tomorrow morning are:
11h20 : Switzerland A vs Switzerland B
12h30 : Italy A vs Italy B