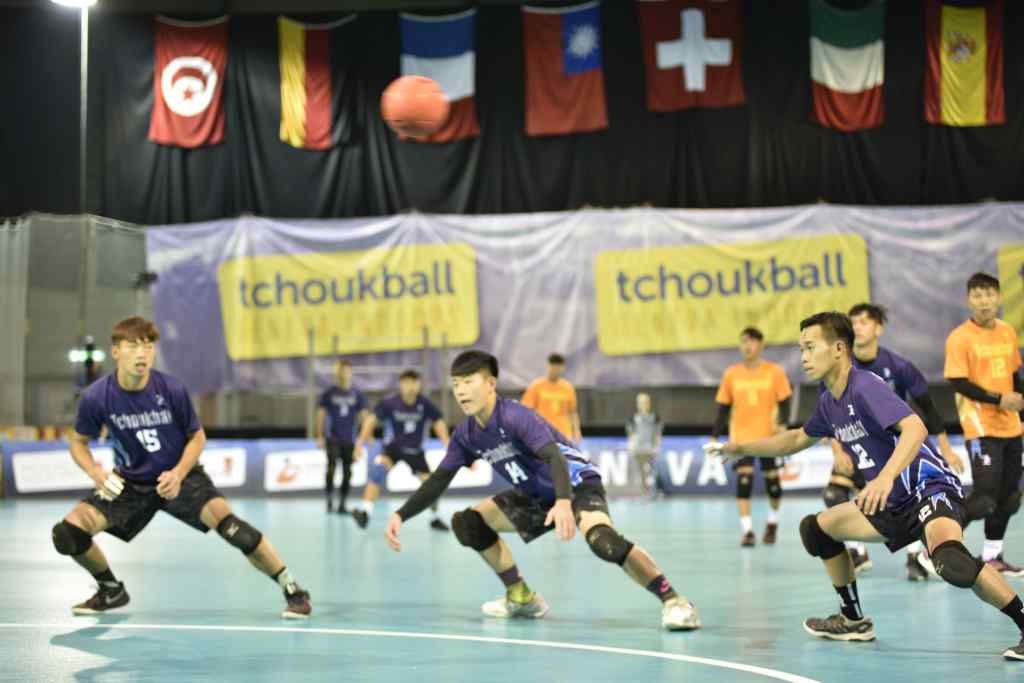 Nations Cup – the men's semi-finales
The men's semi-finals of the Nations Cup just came to end.
In the first semi-final we were able to watch a 100% Taiwanese match where the Taiwan 1 team won the match against Taiwan 2 on the score of 68 to 52.
The second semi-final was 100% European, with the participation of Swiss and Italian teams. After a game full of suspense, it was the Italian team that clinched their place in the final on the score of 66 to 55.
The final for 3rd place between Switzerland and Taiwan 2 will be played at 17:15 at the sports center of La Queue d'Arve, while the final between Taiwan 1 and Italy will be played at 19:45. If you cannot join us at the sports center of La Queue d'Arve, you can follow them live on RTS Sport or the Youtube channel of Tchoukball Promotion.