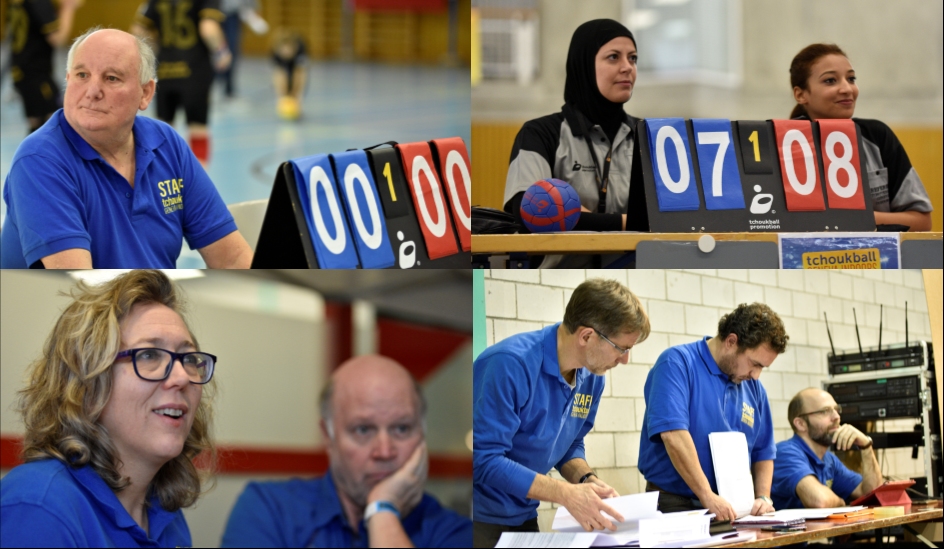 The Tchoukball Geneva Indoors gathers every year more people in Geneva and this year there will be more than 1700 players, composing more than 220 teams, which will participate to the event. Geneva is hence again hosting the largest tchoukball indoors event in the world.
In order to welcome all these athletes, we will again need the help of our extraordinary staff, especially in the following areas:
Snack bar/catering
Preparation of breakfast
First aid team
Point scoring during the tournaments
For all your questions and registration, please contact Sandrine Pfister. We are looking forward to welcoming you to our team.
Here, in details, the moment we need most help:
Buvette/restauration :
– Mercredi 11 décembre de 8h à 17h
– Mercredi 18 décembre de 8h à 17h
– Jeudi 19 décembre de 16h à 22h
– Vendredi 20 décembre de 9h à 17h
– Vendredi 20 décembre de 15h à 22h
– Samedi 21 décembre de 9h à 17h
– Samedi 21 décembre de 17h à 1h du matin (besoin pour la soirée: raclette et service au bar)
Préparation des petits déjeuners :
– Vendredi 20 décembre de 7h à 11h
– Samedi 21 décembre de 7h à 11h
Comptage de points et aide en salle de sport :
– Mercredi 11 décembre de 8h à 17h
– Samedi 14 décembre de 8h à 17h
– Mercredi 18 décembre de 8h à 17h
 Samaritains et gestion des bobos :
– Samedi 14 décembre 2019 de 9h à 17h
– Jeudi 19 décembre 2019 de 17h à 22h
– Vendredi 20.12.2019 de 9h à 17h et de 15h à 22h
– Dimanche 22.12.2018 de 9h à 17h