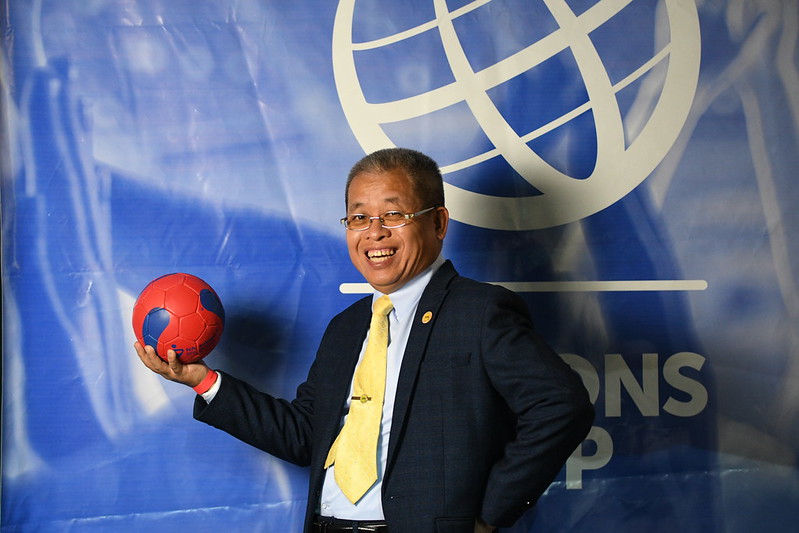 Congratulations to Chris Huang – new president of the International Tchoukball Federation FITB
Yesterday 23rd October 2021 took place the general assembly of the International Tchoukball Federation – for the first time organised per online meeting.
This meeting, gathering members from all around the world, showed the diversity in location of our sports. News countries officially part of the tchoukball family are Costa Rica, Sri Lanka, Bangladesh and Nepal.
This year was also election year at the FITB. The assembly had the choice between two very worthy candidates for the presidency:
Chiara Volonté from Italy, president of the European Tchoukball Federation
Chris Huang from Taiwan, former national president from Taiwan and the FITB (2009 – 2017)
Both presented interesting development programs for our sport. In the end the assembly voted, with a difference of 3 votes, in favor of Chris Huang.
He follows on President Shen-Szu Fang, president from 2017 to 2021. We would like to thank Shen-Szu Fang for his work and the excellent relationship we had with him in the past years and we are looking forward to welcoming him again with his teams next year at the Tchoukball Geneva Indoors.
We wish Chris the very best and are looking forward to collaborating with him in the years to come. There are many projects The Geneva Indoors would like to develop together with the FITB!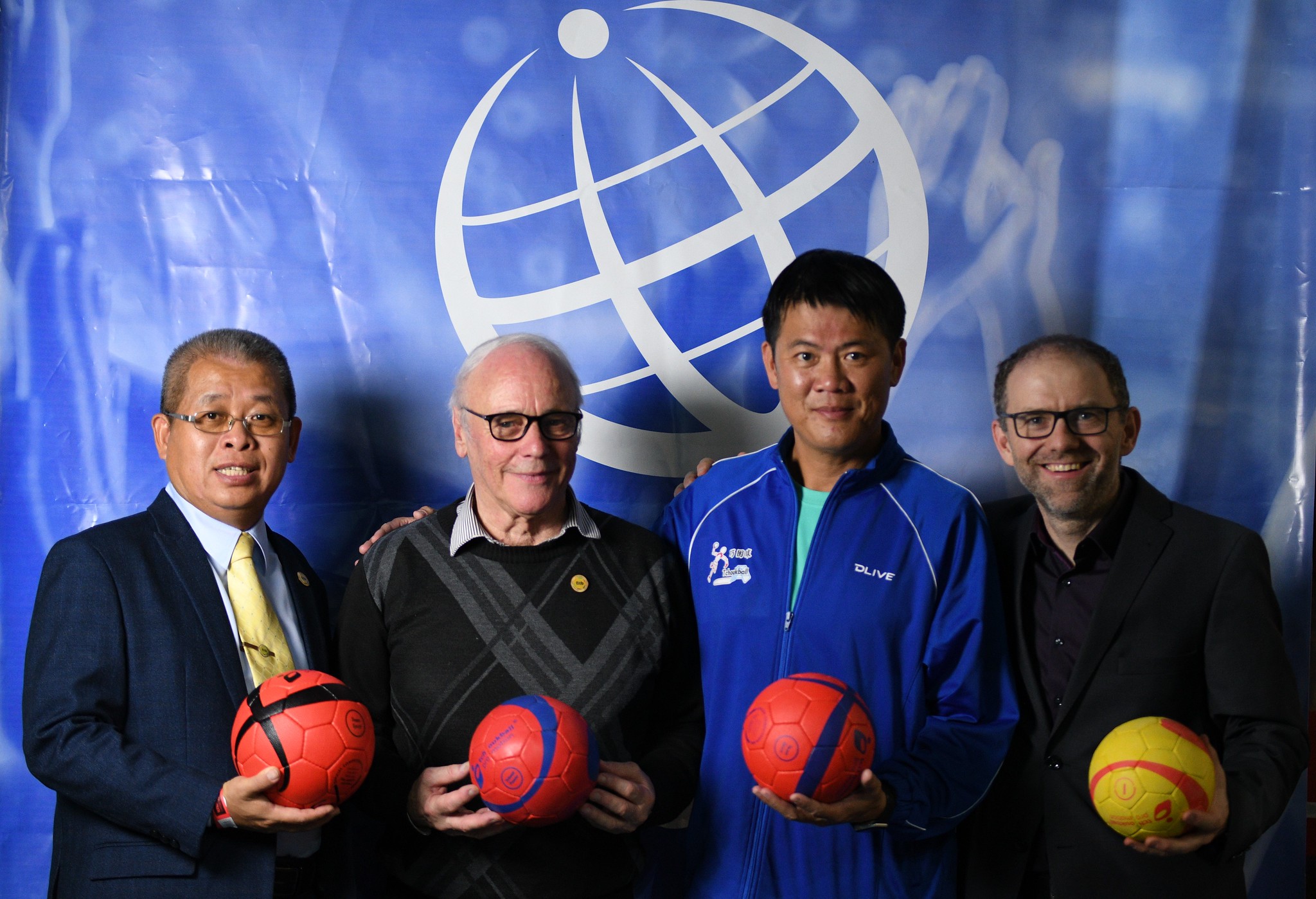 Chris Huang, Michel Favre, Shen-Szu Fang and Daniel Buschbeck: 4 presidents/former presidents of the FITB during the TGI 2019