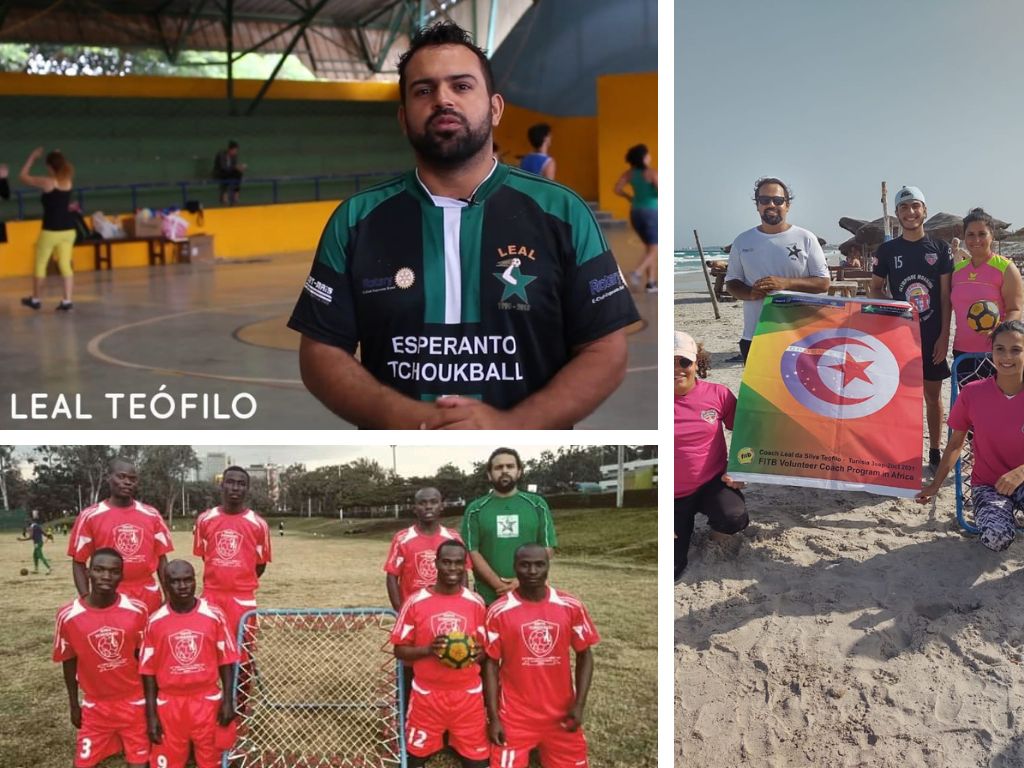 Brasilian teacher Leal Teofilo joins the Geneva Indoors as volunteer
This physical education teacher from Brazil has volunteered and will join the team of volunteers for almost 3 weeks in Geneva in December 2022 during the 25th edition of the Tchoukball Geneva Indoors.
Leal has been playing Tchoukball since 2001 and already has a great experience in international Tchoukball having already participated in Tchoukball development projects in Tunisia and Kenya. Today, he has decided to participate in the Geneva Indoors in December 2022 as a volunteer and we are looking forward to having him join our staff!
A few words from Leal
"I found out about the TGI a few years ago through my friend Julio Cagliari when I talked to him about this great event. I have also been to Geneva twice in 2005 and 2007, so it is a pleasure for me to be able to come and work with you.
I would like to be present to the setting up of the pre-match, the welcoming and the orientation of the public or the animation. Indeed, I have no problem to work in different sectors."