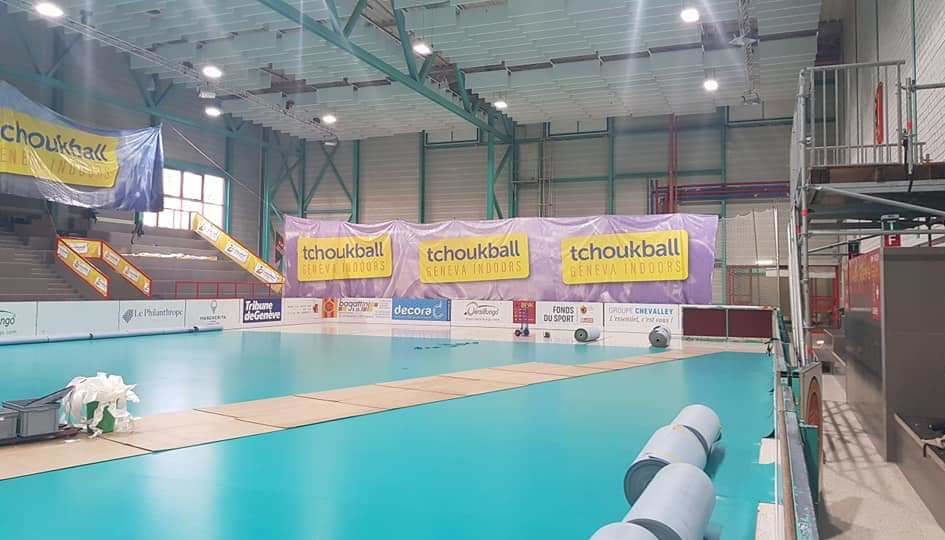 The video – all about logistics!
Our logistics team, under the coordination of Jean-Loup Remlif, manages ALL details related to facilities, transport, infrastructure and more. For months they have worked hard to prepare the playing fields in every detail. To give a single example: more than 3'400m of tape will be needed to create all the fields of Tchoukball Geneva Indoors.
Yesterday, Tuesday, December 11th it was time to install the central ground at the sports center of La Queue d'Arve. A single but looooooong day, to create the central court where from Thursday night the teams of the Nations Cup will play their games.
A big THANK YOU to the entire logistics team!
Discover below the video on the assembly of the central ground: All about logistics!