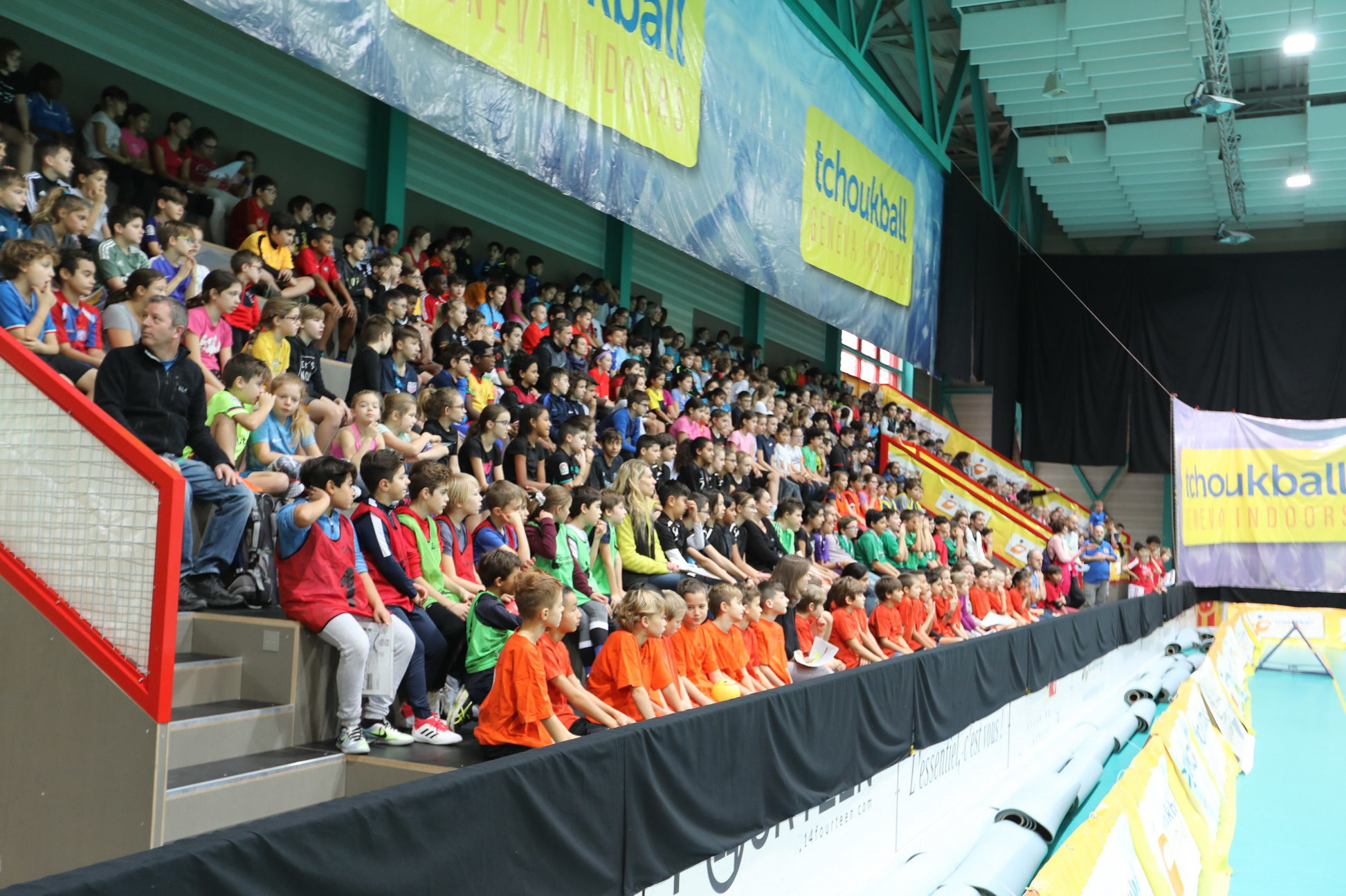 The biggest school tournament in Switzerland!
This Wednesday, December 12th, during the Tchoukball Geneva Indoors, took place the largest school tournament of Switzerland. 80 teams from the canton of Geneva, from 6P to 8P, competed throughout the day on 16 playing field for an extraordinary tournament! Nearly 500 children were present in the sports center of La Queue d'Arve, with more than 50 volunteers to supervise this event. Thanks to them, the children were able to spend a day out of the ordinary, full of emotions, learning and fun.
The final rankings and results of the 381 matches are now available.
And don't miss the excellent videos produced by our video team, a short and a longer summary of the days games and emotions: