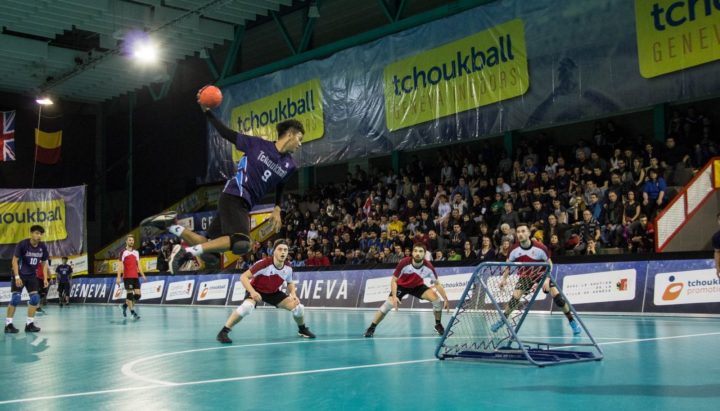 3 highlights of the 22nd edition of the Tchoukball Geneva Indoors
In a first rapid summary just after the event, Daniel Buschbeck, president of the organisation committee tells us three essential points that he will remember of this 22nd edition of the Tchoukball Geneva Indoors :
1. The EXTRAORDINARY staff!
Every year, the event grows and becomes more professional. In 2018, a new stage in the quality of the event has been achieved and we owe it essentially to the tremendous commitment of almost 200 people who really invest without counting for its success. A special thank you and congratulations to them!!!
2.High quality live broadcasts
For about 5 years now, we have been working to improve the quality of the TV / video production of the best matches of the Nations Cup every year. Thanks to the 8 cameras that we had around the central field, the video control room that we installed in the sports center and a TV / video team that was further strengthened in terms of skill and number, we managed to show the Tchoukball live as it has rarely been done before. This year, the finals were broadcast live on the Youtube chanel of Tchoukball Promotion and on RTS Sport, next year we aim for an even wider broadcast at national and international level.
3. Tchoukball layed at world's best level
At the Nations Cup, we are used to seeing Tchoukball played at its best level in the world. This year we were particularly spoiled by the intensity of some qualifying matches. The level of play of the semi-finals and especially the finals was simply exceptional. The audience was fully engaged in the game and the atmosphere on the central court allowed us all to live tchoukball games that we will remember for a long time!