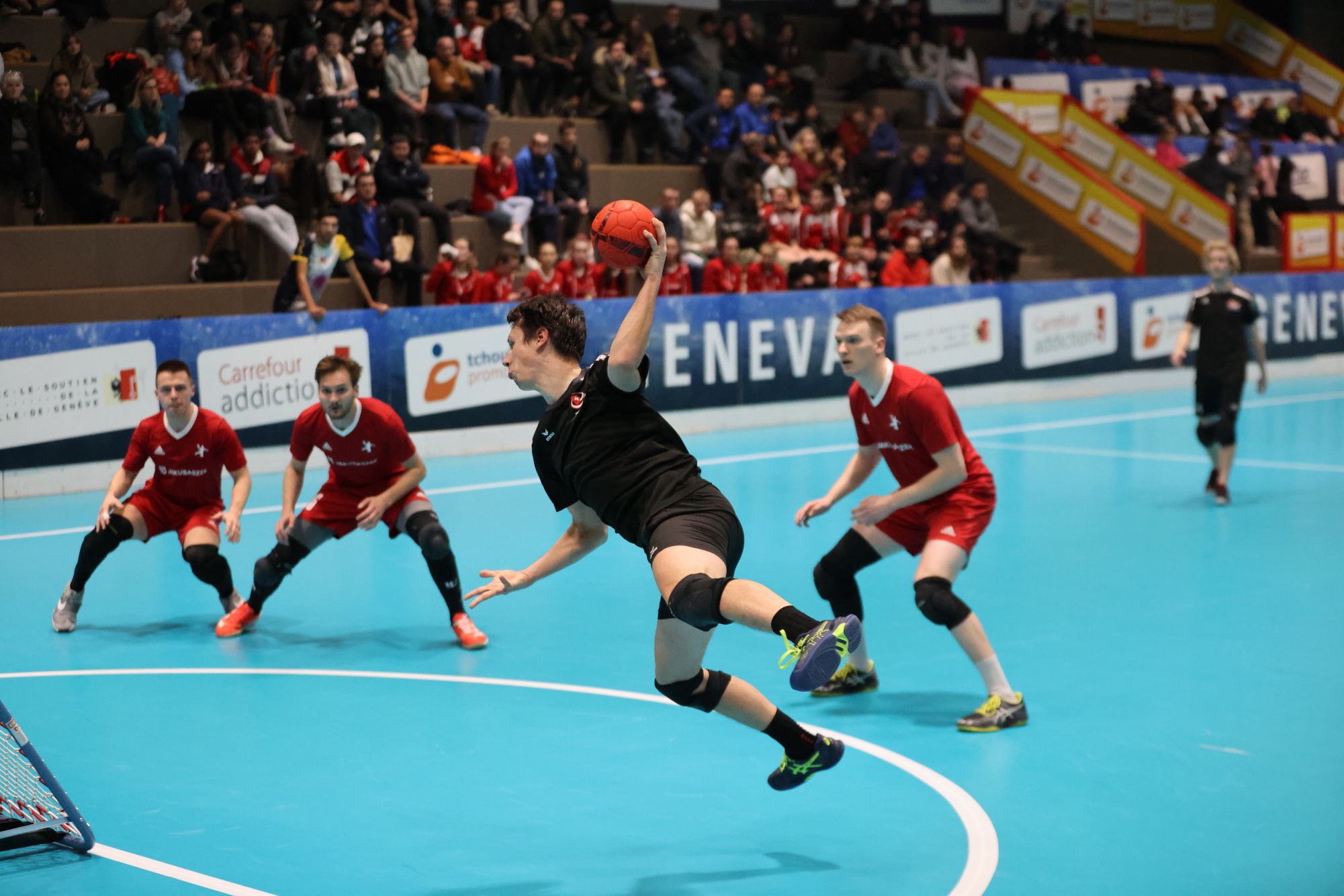 Opening games of the Nations Cup – triple win for Switzerland
Tonight at the opening game of the Nations Cup, the Swiss teams showed that they were ready for the competition. The opening ceremony took place with the mayor of the city of Geneva, Marie Barbey-Chappuis, who pronounced the opening speach.
In the first game, the Swiss M18 girls, who disputed their first international competition, made an excellent start and won their game with Tunisia 66 to 30.
Their older team mates, the Swiss women, did show their strength and won their opening game against Poland, who participates for the first time, with the result 65 – 24.
In the third game of the evening, this also Switzerland vs Poland, but in the men competition, the Polish team showed a stunning start and the first period ended 16-14. In the progress of the game, the Swiss showed their experience and in the end won the game 59 – 38.
This was the beginning of the qualification games, which will continue tomorrow.
Tomorrow Friday evening we will experience the 4 men quarter finals, which will decide which teams will reach the semi-finals.