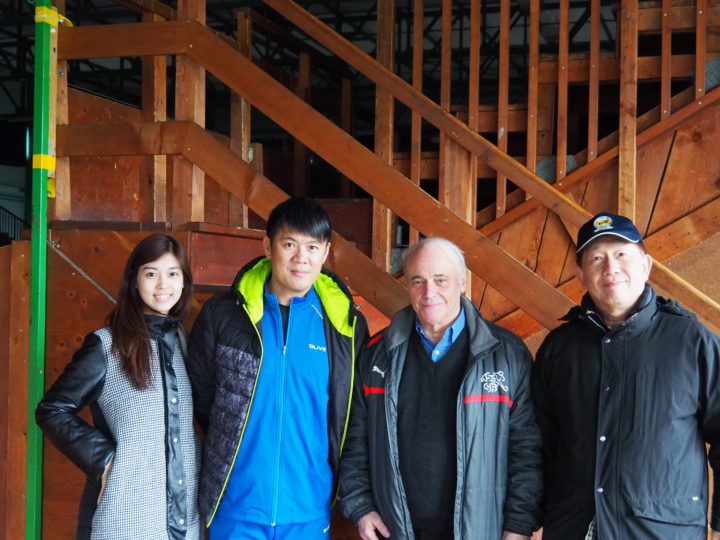 Michel Favre shows FITB president historic places of Tchoukball
During the Tchoukball Geneva Indoors, Michel Favre, the father of Tchoukball together with Dr. Hermann Brandt, showed Mr Fang, President of the International Tchoukball Federation and Mr. Chou, president of the Asia Pacific Tchoukball Federation historic locations of Tchoukball in Geneva. They visited Rond-Point de Plainpalais 5. In this building Dr. Hermann Brandt had his medical practice on the 1st floor and lived with his wife in the 4th floor.
The tour then continued to the Sports Centre Bout-du-Monde, where ther very first international tchoukball game was played in October 1971, between Switzerland and France. The featured picture is taken now in exactly the same sports centre.
The meeting then continued with Michel Favre showing his guests all the many documents of the early days of our sport.