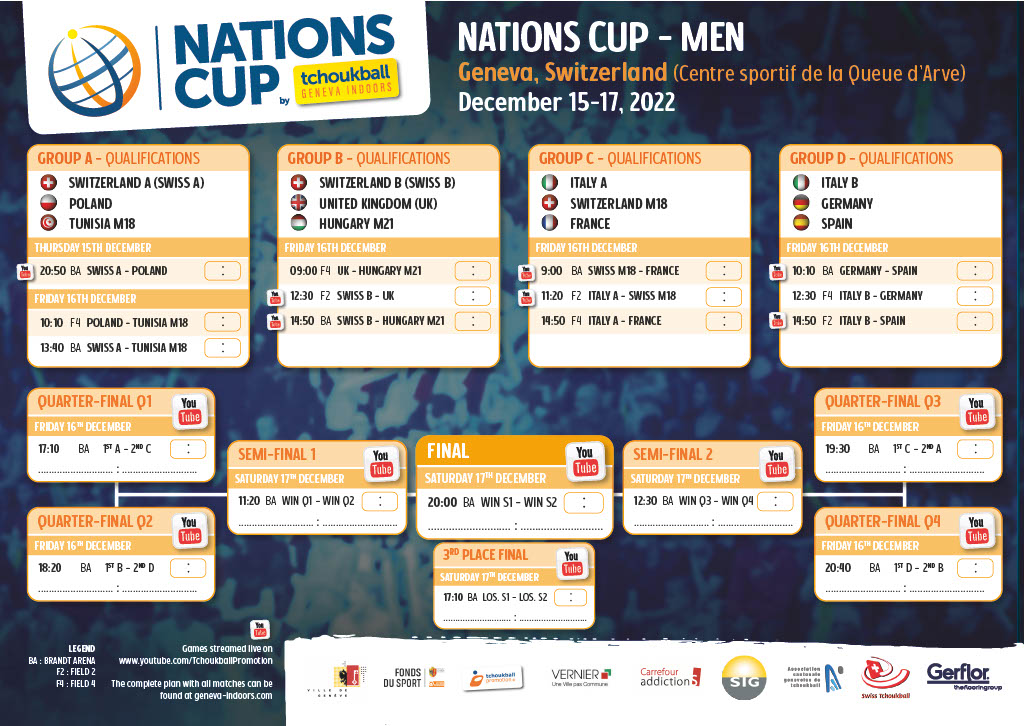 We finally know the major matchs that await us for the Nations Cup 2022!
This year, the most prestigious tournament of the Tchoukball Geneva Indoors, the "Nations Cup", will be held from 15 to 17 December.
You will have the possibility to attend this tournament under two different facets. On the one hand, the men's Nations Cup tournament and on the other hand, the women's Nations Cup tournament.
Today, the organising committee of the Tchoukball Geneva Indoors can finally announce officially the game plan of this tournament. And this year the competition looks exceptional with the participation of new nations such as Poland, Spain, Hungary or Tunisia.
Here is the game plan for the Men's Nations Cup tournament: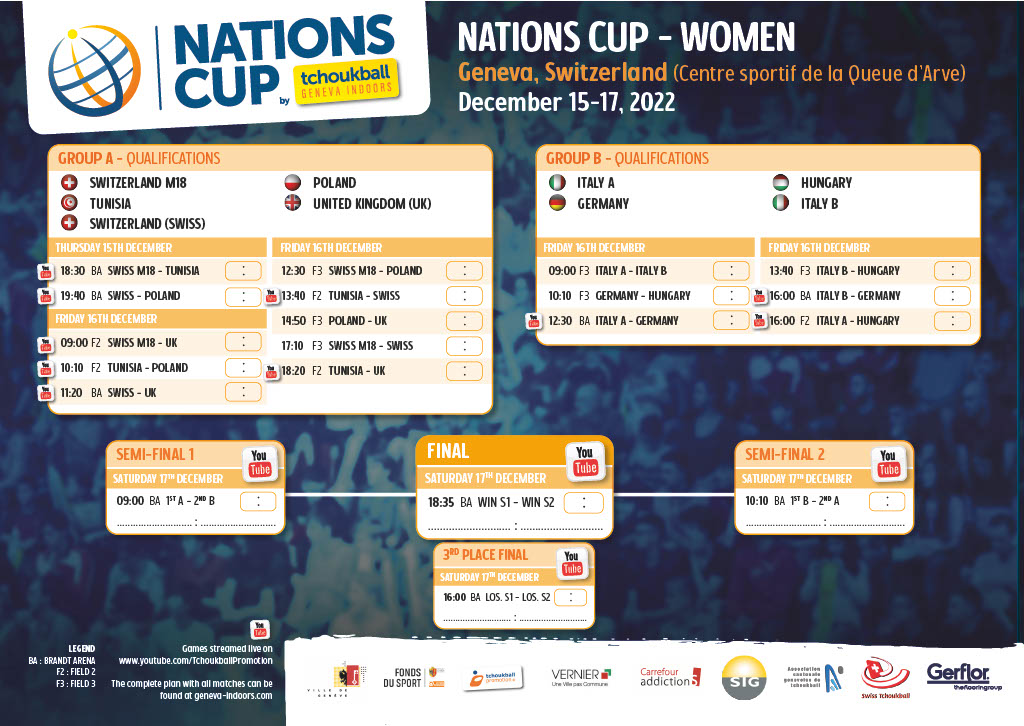 And here is the game plan for the Women's Nations Cup tournament: